Shared a Fruit Prize
December 7, 2012 at 1:00 PM | Posted in
I am on the Sussy Squad.
,
I ♥ Twitter.
|
1 Comment
The Edible Arrangements in Indy has a Twitter giveaway on Fridays where a retweet enters one into a drawing for a free fresh fruit smoothie. And luck was on my side on November 23.
Congratulations to @zigged for winning #FruithyFriday! Please DM me! Thank you to all who participated, see you next Friday!
— EA Indy (@dofruitindy) November 23, 2012
I got the code for the winnings—a Fruithy®  and a 6-pack of dipped fruit—and with it a Black Friday bonus: I could designate someone else to get the same prize. This stumped me while I debated whether or not I should treat a friend or stranger. (I'm a bit of an over-thinker, you see, and I had sussies on the brain.) A few days went by before I decided on Dawn.
What happened was, I had done a little Small Business Saturday holiday shopping at a craft fair and a pop-up shop. I looked to see what others were saying about Handmade Promenade on Twitter when I came across Dawn's tweet about it. I replied…and then she replied…and over the weekend we shared what we got in our giveaway gift bags for being among the first 50 customers. So who was this woman? I saw from looking at Dawn's blog that she had recently moved to Indy and gotten a job with the Indiana General Assembly. New in town (and so could use a treat)? Works Downtown (and therefore near Edible Arrangements)? BOOM. Decision made.
@d_marieolsen I won the @dofruitindy #FruithyFriday drawing and as a #blackfriday bonus I can give one away! I choose you. DM them. #really
— Sacha Brady (@zigged) November 27, 2012
@zigged Seriously? Wow! #reallyreally Thank you so much! Are you sure?
— Dawn Olsen(@d_marieolsen) November 27, 2012
Of course I was sure! #duh
Relevant to no part of this story, her gift bag was better than mine because she got this in it: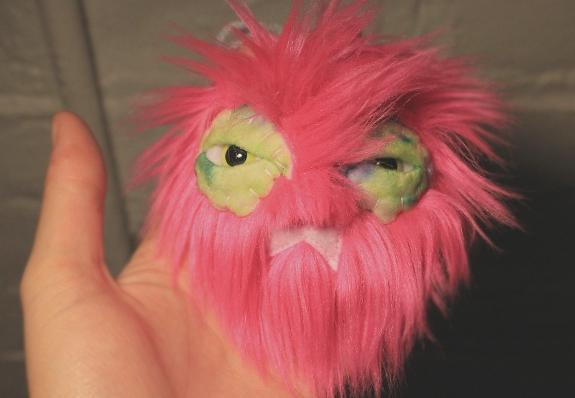 @d_marieolsen Look what I bought tonight!
— Sacha Brady (@zigged) December 8, 2012
1 Comment »
RSS feed for comments on this post. TrackBack URI
[...] I started snooping around Dawn's blog I discovered that she hosted an ornament swap this year. Super cool, right? Even [...]

Pingback by Ornament Swap 2012 « Ever zigged when you should have zagged?— December 10, 2012 #
Blog at WordPress.com. | Theme: Pool by Borja Fernandez.
Entries and comments feeds.